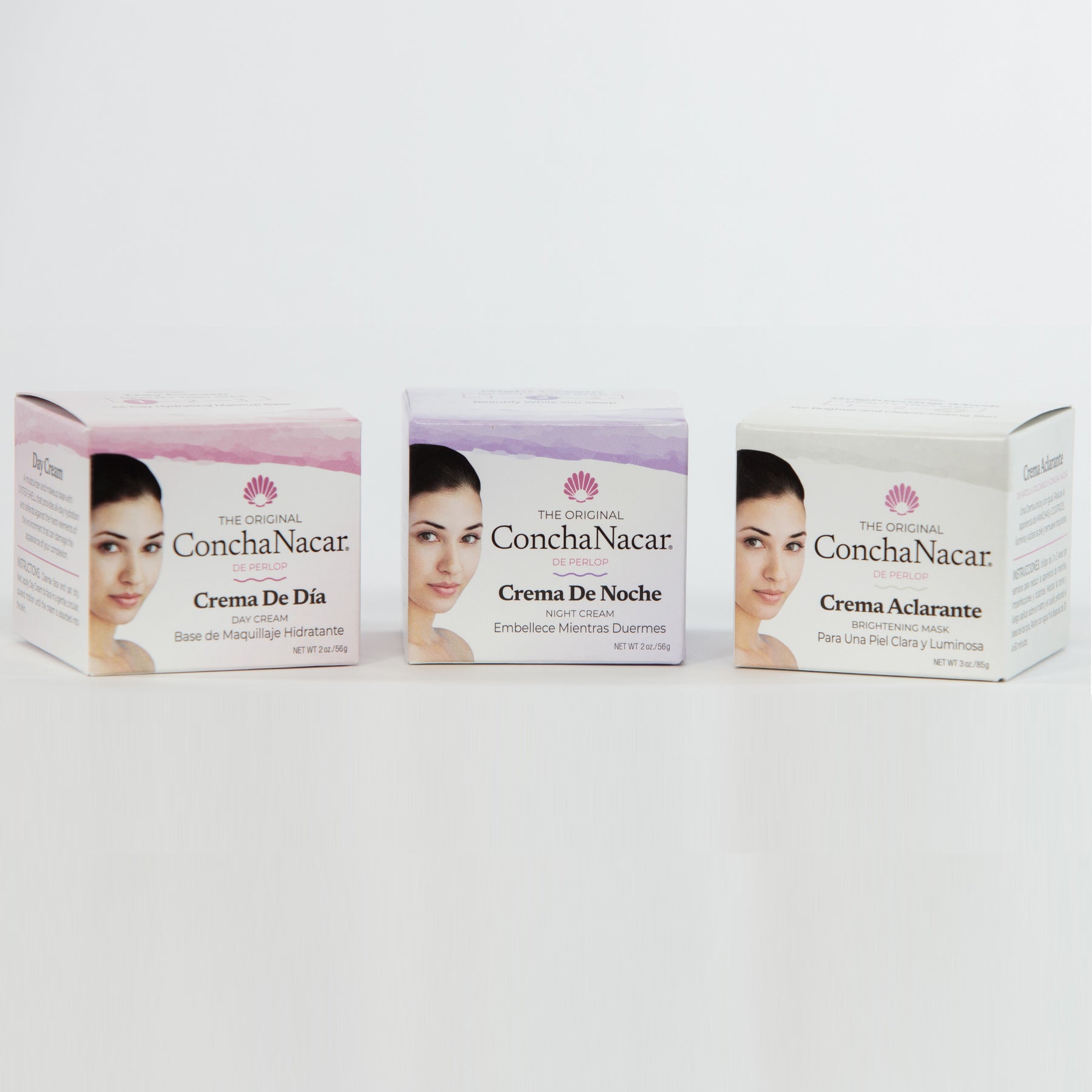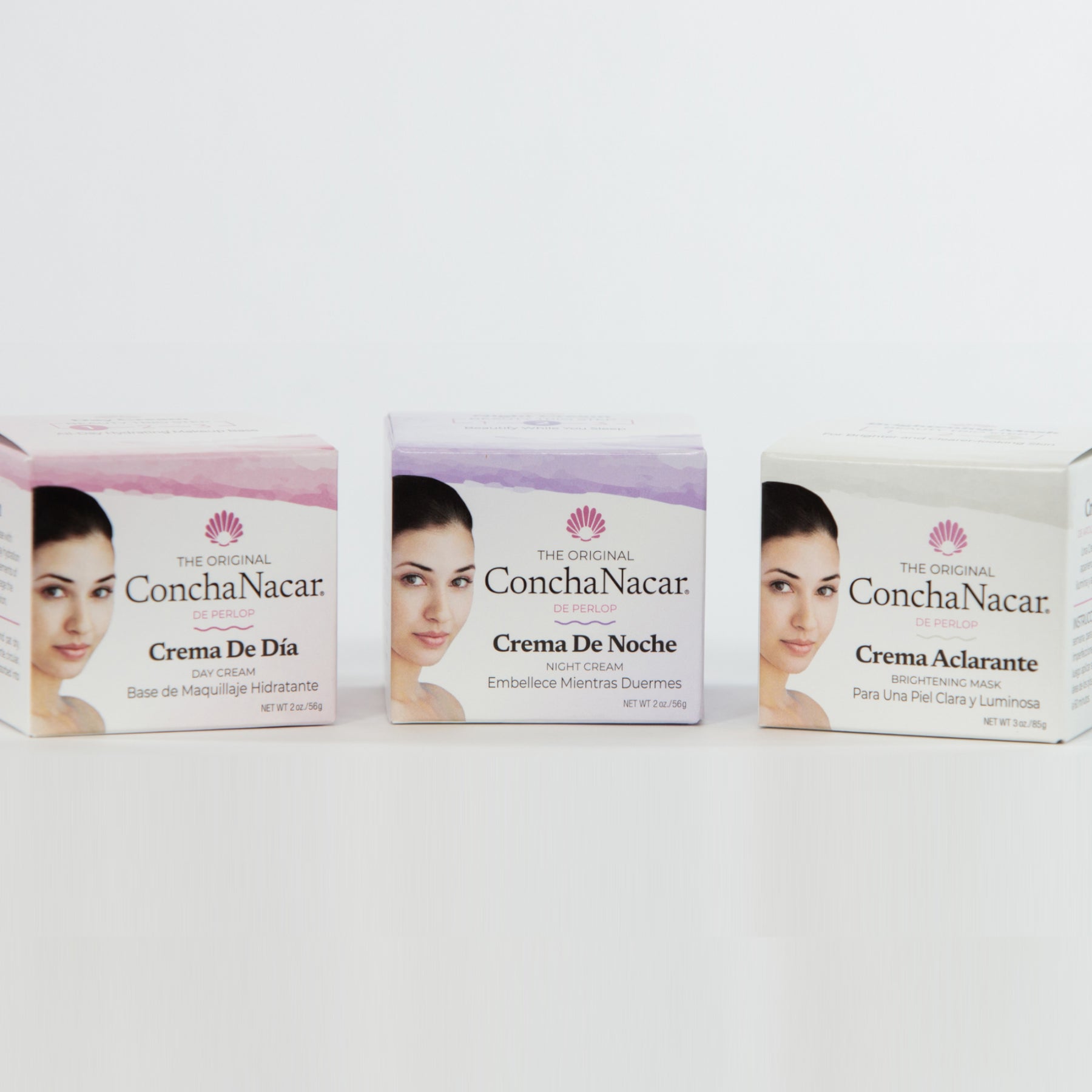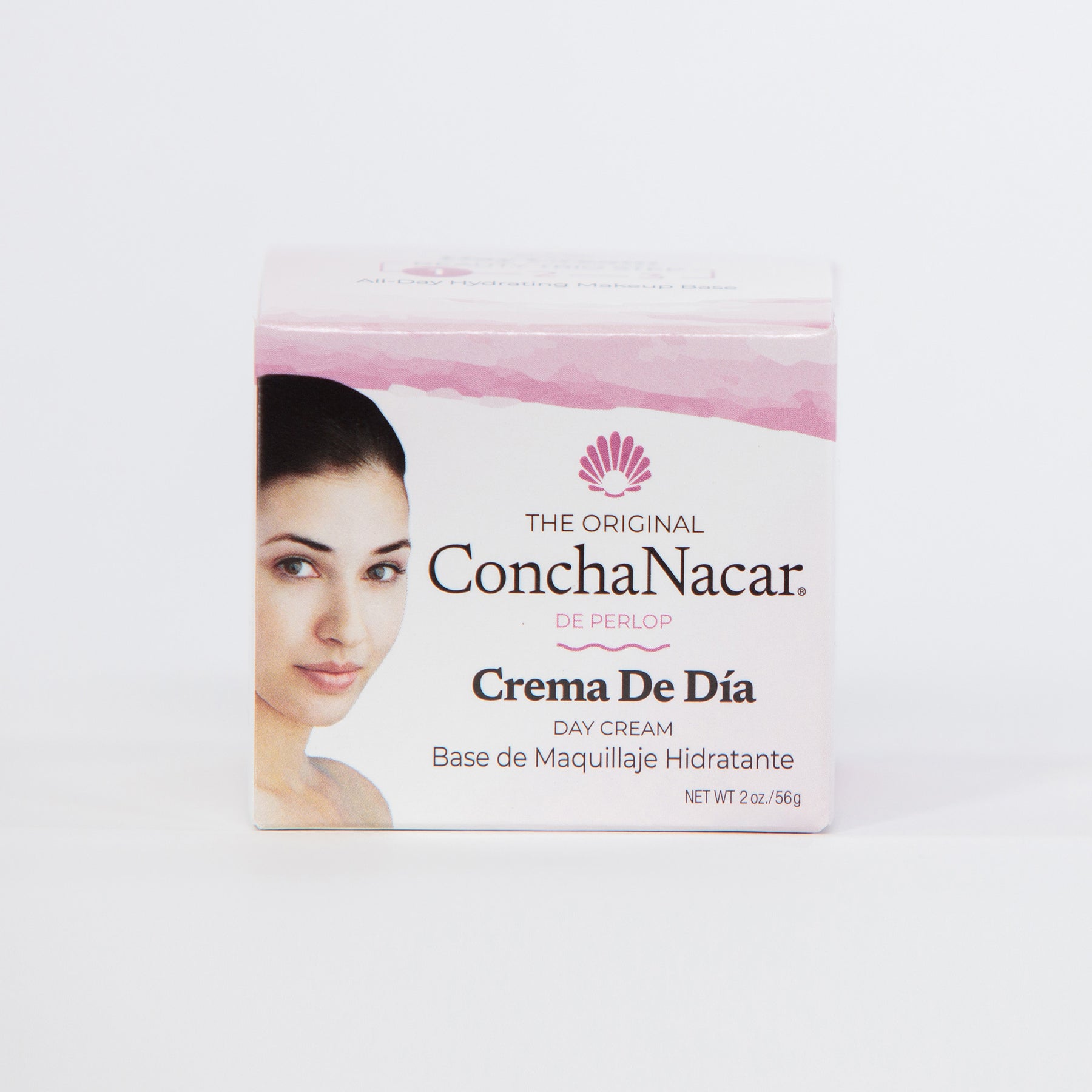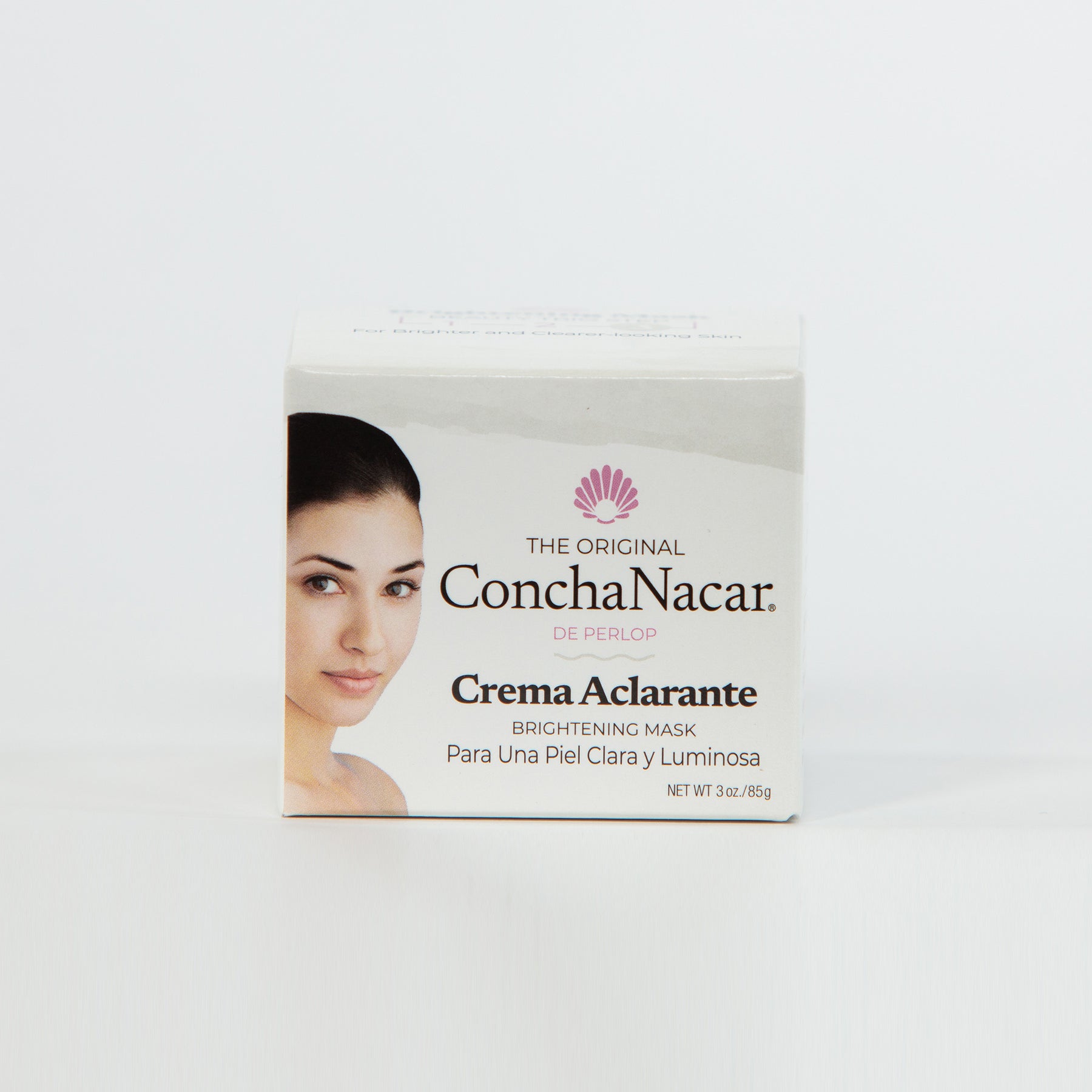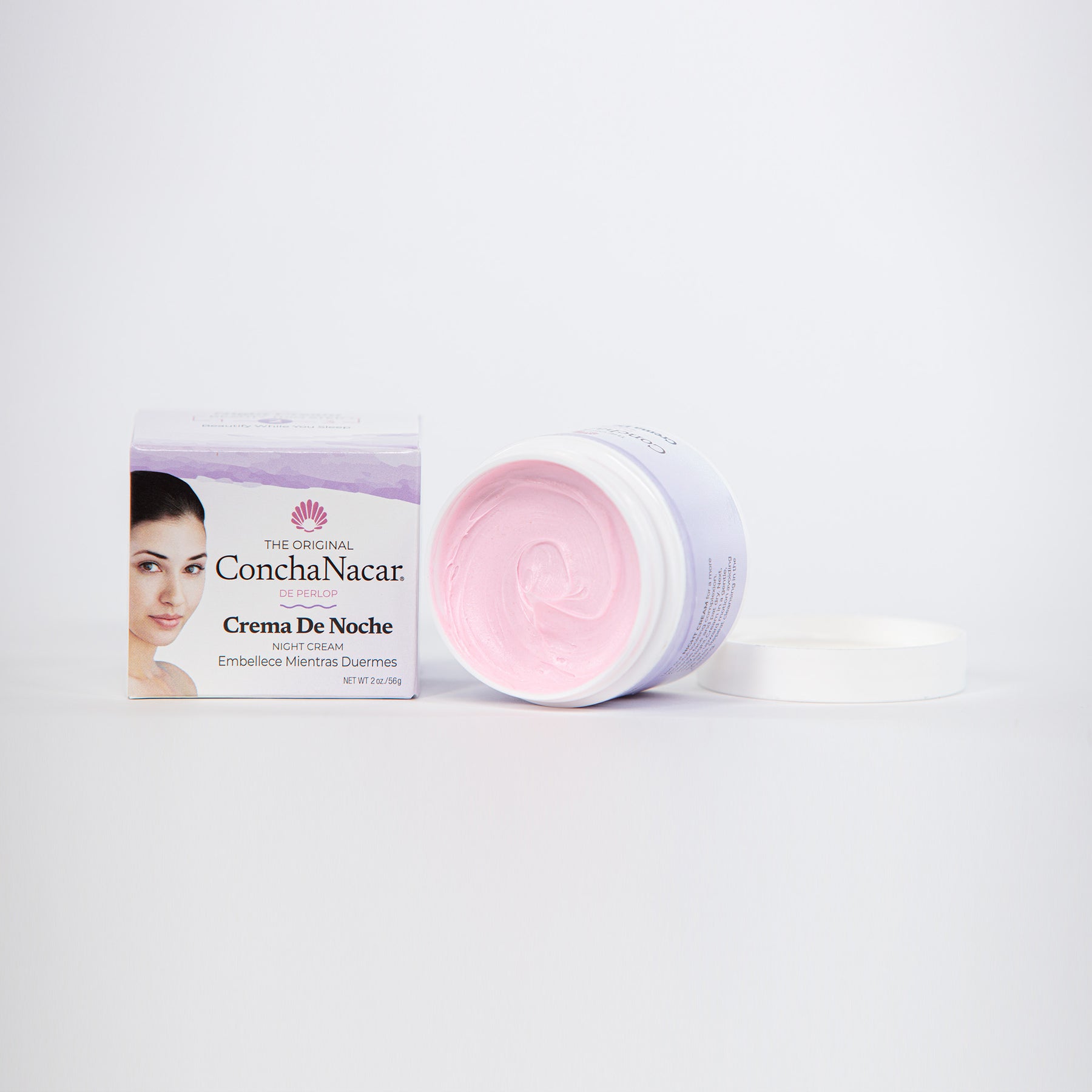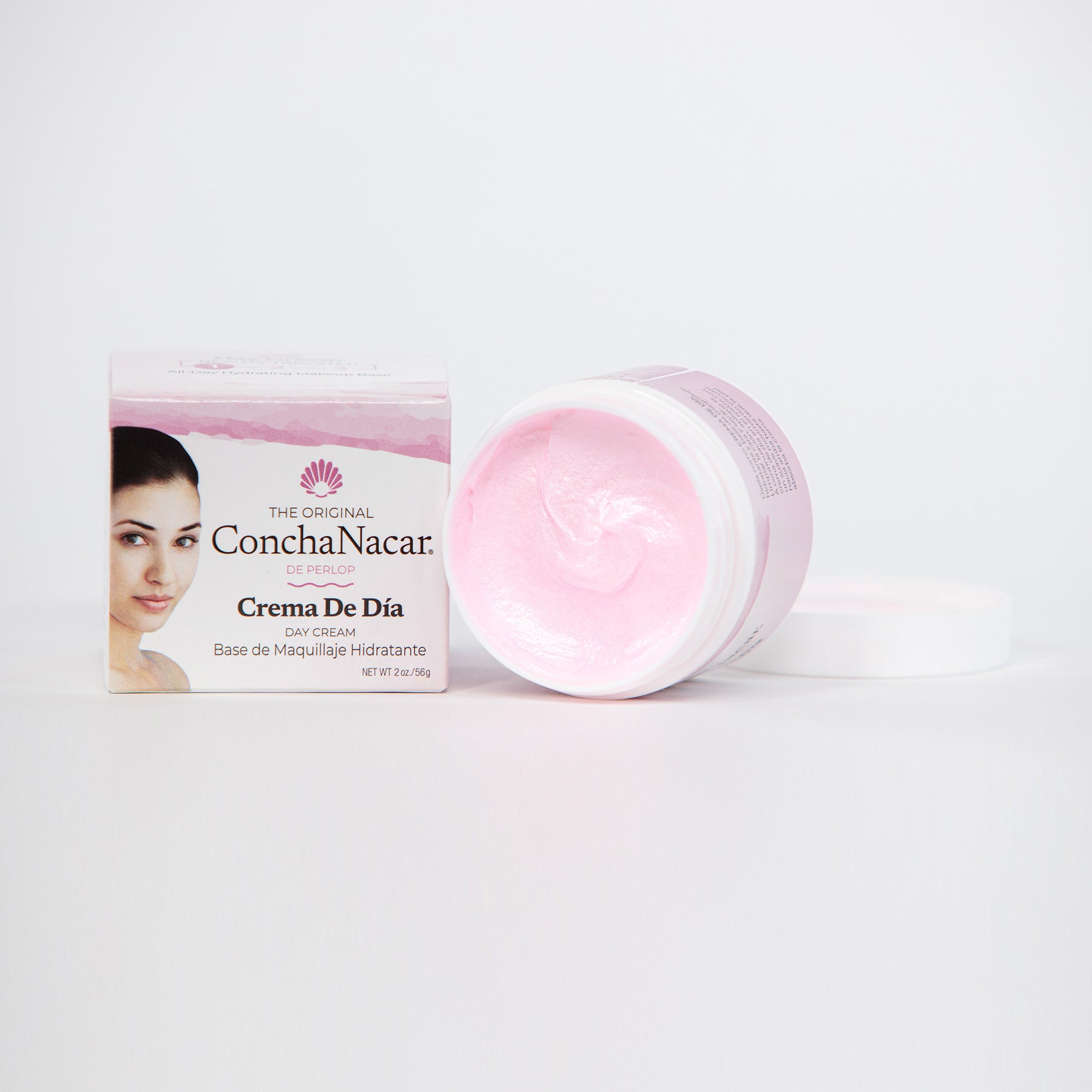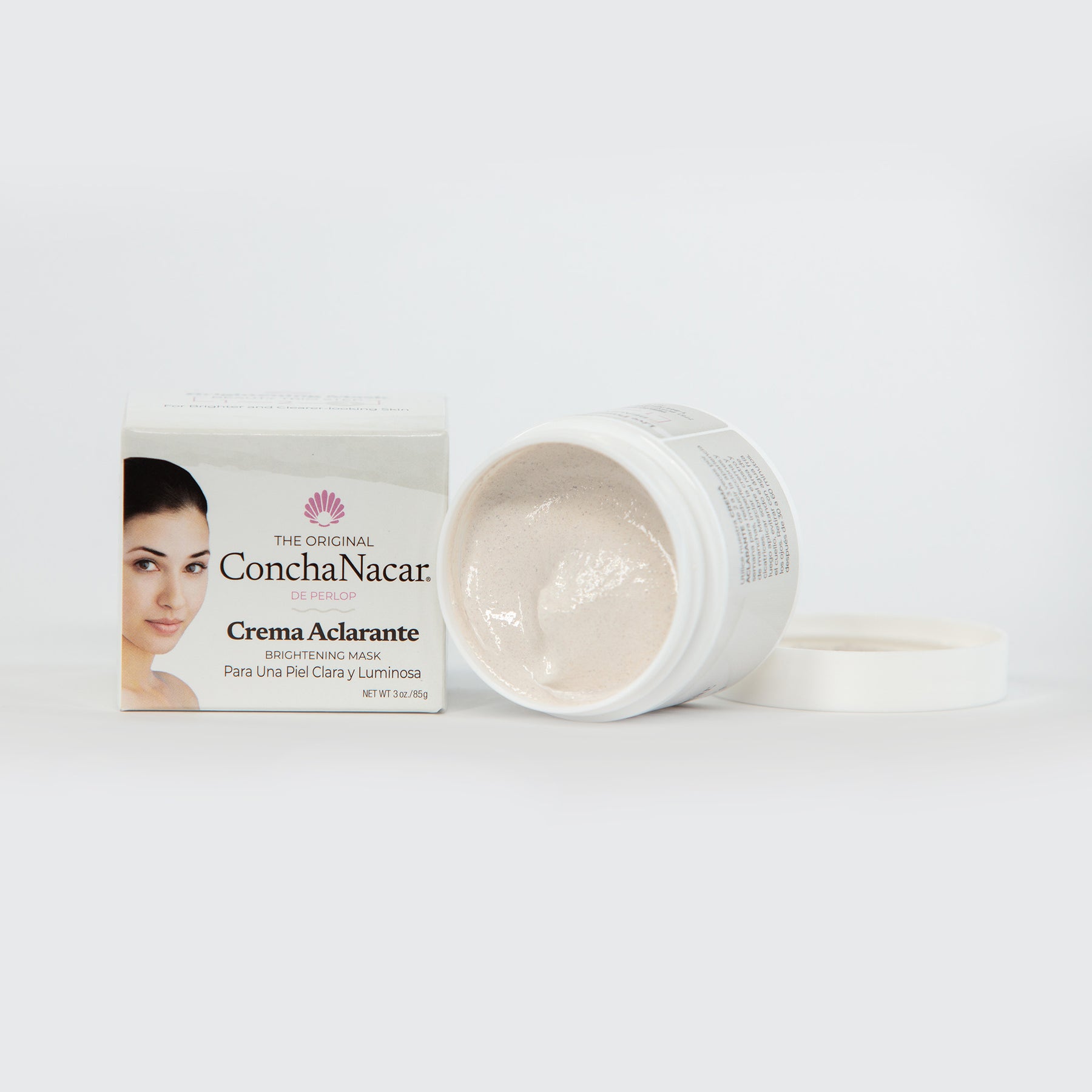 The 1-2-3 Beauty Trio System
Natural Ingredients Include:
Genuine Oyster Shell
Cocoa Butter
Beeswax
Castor Oil
Lanolin
Balsam of Peru
Volcanic Clay
Honey
Lemon Juice
Seaweed
DAY CREAM
FULL INGREDIENTS LIST: OYSTER SHELL, COCOA BUTTER, BEES WAX, LANOLIN, WATER, GLYCERINE, STEARIC ACID, CETYL ALCOHOL, SULFATED CASTOR OIL, KOH, ISOPROPYL MYRISTATE, CETYL ESTERS, FRAGRANCE, D&C RED #28
NIGHT CREAM
FULL INGREDIENTS LIST: OYSTER SHELL, BEES WAX, COCOA BUTTER, MINERAL OIL, WATER, CETYL ESTERS, ZINC OXIDE, CONSTARCH, LANOIL, SODIUM BORATE, STEARIC ACID, GLYCERINE, ISOPROPYL MYRISTATE, BALSAM PERU, CETYL ALCOHOL, FRAGRANCE, D&C RED #28
BRIGHTENING MASK
FULL INGREDIENTS LIST: OYSTER SHELL, BENTONITE, SALICYLIC ACID, HONEY, LEMON JUICE, WITCH HAZEL, GLYCERINE, WATER, IRISH MOSS, GROUND BARLEY, ZINC OXIDE, FRAGRANCE.
STEP 1 - Day Cream - Apply Day Cream to face in a gentle, circular upward motion until the cream is absorbed into the skin. 
STEP 2 - Brightening Mask - Mix product prior to application.  Apply to face and neck avoiding eye area. Leave on for 30-60 minutes, depending on desired results. Remove with cold water.  Use 2-3 times per week.
STEP 3 - Night Cream - For best results, first cleanse face with Perlop Cleansing Cream.  Wipe face with wet washcloth, pat dry and apply Night Cream in gentle circular upward motion, avoiding eye area.
Three is your skin's lucky number! Our 1-2-3 Beauty Trio System starts with our gentle and protective Day Cream – which is also an excellent makeup base. At the end of the day, use our Brightening Mask for a pore-penetrating deep clean that can help your skin appear brighter over time. Then before bed, use our Night Cream to help soften, moisturize and pamper your skin while you sleep. A naturally inspired approach that protects and rejuvenates your skin the right way.